Todas las fotos...
Lieutenant Eddie Rickenbacker

Referencia : 4114

Este artículo es una consignación, lo que significa que no esta sellado y ha podido ser montado. El objeto esta en estado como nuevo.
Si usted necesita mas información del estado de este artículo, por favor contacténos por correo electrónico a la dirección siguiente admin@machinegun.fr

Lieutenant Eddie RICKENBACKER



"BAYONETS BARBED WIRE"



Uniform : US officer's Tunic with officer bars and pilot's wings - Breaches - Trenchcoat - Belt - Scarf - Overseas cap.



Equipment : Map case - Map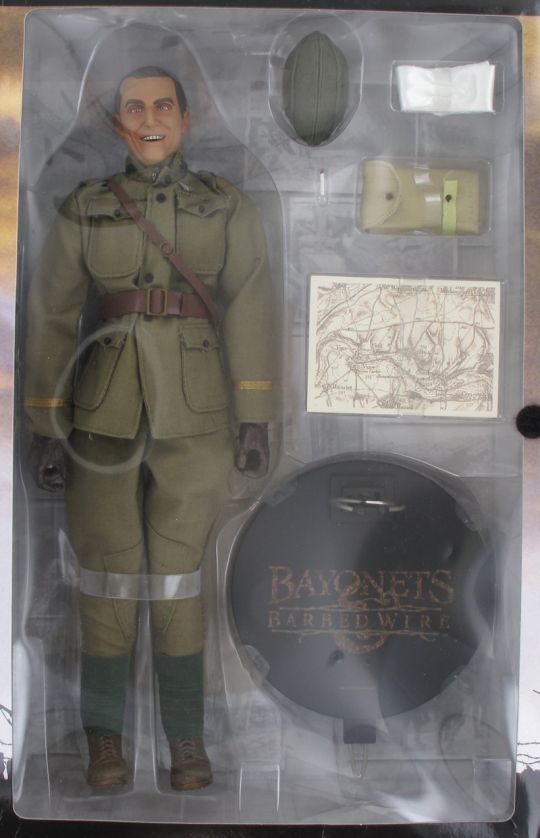 Sus comentarios de este producto
Ningún comentario
0 artículo(s)

IMPORTE :
0 €
(~0 US$)
Toujours très bien emballé, on voit le soin apporté aux produits... au top !...
C'est un travail d'équipe chez Machinegun, merci à tous et à toutes !!!!
de Marilyn Friedrichsen le 18/06/2018
Liebes Machinegun-Team,

ihr habt wie gewohnt eine erstklassige und schnelle Lieferung auf den Weg gebracht.
Weiter so !!

Gerald
de 1/6 Collector le 18/06/2018
Great products, competitive pricing and very good service. Thank you.
de Netherlands le 16/06/2018
Todos los comentarios