Todas las fotos...
Lieutenant Eddie Rickenbacker

Referencia : 4114

Este artículo es una consignación, lo que significa que no esta sellado y ha podido ser montado. El objeto esta en estado como nuevo.
Si usted necesita mas información del estado de este artículo, por favor contacténos por correo electrónico a la dirección siguiente admin@machinegun.fr

Lieutenant Eddie RICKENBACKER



"BAYONETS BARBED WIRE"



Uniform : US officer's Tunic with officer bars and pilot's wings - Breaches - Trenchcoat - Belt - Scarf - Overseas cap.



Equipment : Map case - Map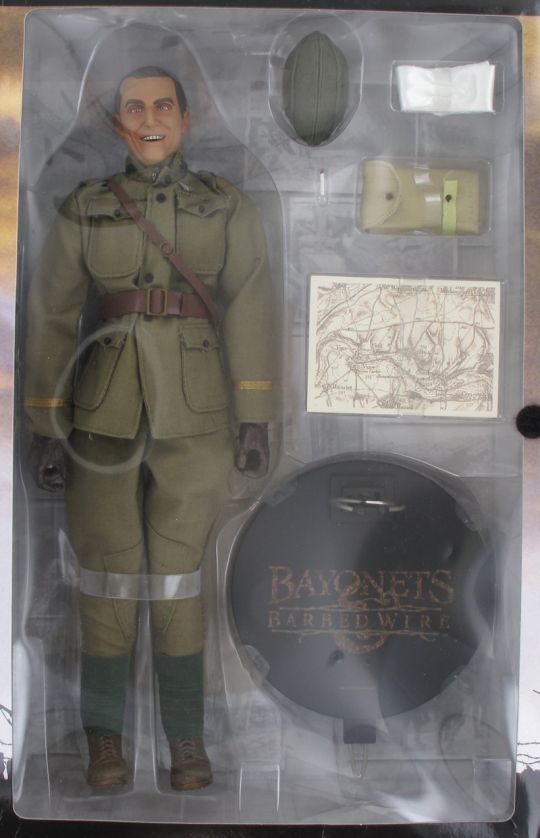 Sus comentarios de este producto
Ningún comentario
0 artículo(s)

IMPORTE :
0 €
(~0 US$)
merci pour ma commande du 31/03 et merci pour celle 23/04 arrivé le 25/04 au top la rapidité 5/5

de j-pouille le 25/04/2018
Un site toujours aussi excellent et à l'écoute de ses clients.
Respect des délais de commandes et d'envoi, emballage parfait et bonne présentation des produits et figurines qui permet d'avoir une idée très précise des dimensions, caractéristiques et accessoires même si SideShow a parfois une présentation aléatoire de leurs propres produits auquel MachineGun n'a aucune part de responsabilité.
Je recommande vivement ce site avec un personnel compétent et à l'écoute de ses clients.
Longue vie !
de Fred le 24/04/2018
Très bien!!!
de aug le 23/04/2018
Todos los comentarios