Todas las fotos...
Lieutenant Eddie Rickenbacker

Referencia : 4114

Este artículo es una consignación, lo que significa que no esta sellado y ha podido ser montado. El objeto esta en estado como nuevo.
Si usted necesita mas información del estado de este artículo, por favor contacténos por correo electrónico a la dirección siguiente admin@machinegun.fr

Lieutenant Eddie RICKENBACKER



"BAYONETS BARBED WIRE"



Uniform : US officer's Tunic with officer bars and pilot's wings - Breaches - Trenchcoat - Belt - Scarf - Overseas cap.



Equipment : Map case - Map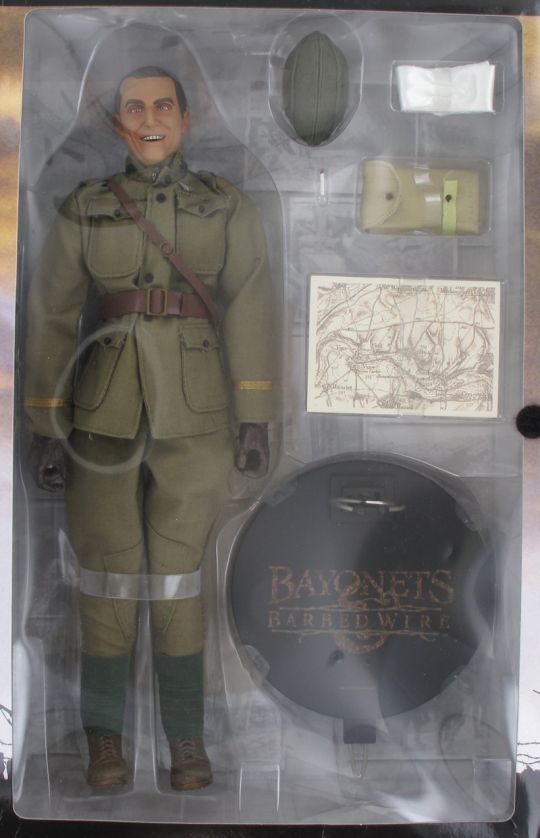 Sus comentarios de este producto
Ningún comentario
0 artículo(s)

IMPORTE :
0 €
(~0 US$)
Excellent service, well packaged, quick delivery !!!!!
de HCV le 13/12/2017
El producto llegó en un buen estado ,de buena calidad, y mi valoración del uno al diez, es un 10.
de J.j.g.r. le 12/12/2017
Je vais me répéter :
MERCI et BRAVO ! ! !
Ancien collectionneur moi-même, je retrouve ici :
-toute la passion
-Toute la minutie
-plus tout le travail de recherche en amont…
C'est tout simplement fabuleux ! Merci encore, pour la qualité de vos produits ! Le souci du détail que vous apportez à chacune de vos pièces ! Et cela fait déjà quelques années… Bravo !
de Igor. Litchinko le 12/12/2017
Todos los comentarios