Todas las fotos...
Lieutenant Eddie Rickenbacker

Referencia : 4114

Este artículo es una consignación, lo que significa que no esta sellado y ha podido ser montado. El objeto esta en estado como nuevo.
Si usted necesita mas información del estado de este artículo, por favor contacténos por correo electrónico a la dirección siguiente admin@machinegun.fr

Lieutenant Eddie RICKENBACKER



"BAYONETS BARBED WIRE"



Uniform : US officer's Tunic with officer bars and pilot's wings - Breaches - Trenchcoat - Belt - Scarf - Overseas cap.



Equipment : Map case - Map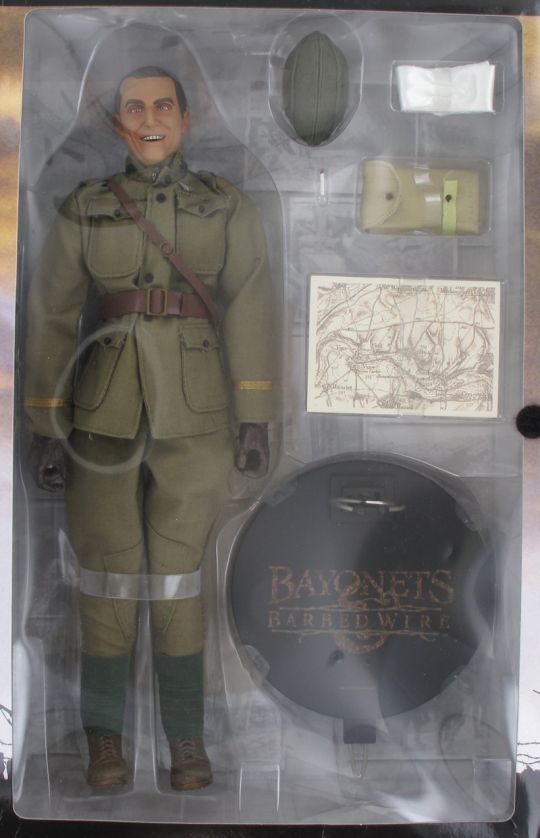 Sus comentarios de este producto
Ningún comentario
0 artículo(s)

IMPORTE :
0 €
(~0 US$)
Merci pour emballage soigné et envoi rapide. Superbe figurine, bonne réalisation de Star Ace, de jolis détails. Prix intéressant pour cette figurine sur Machine Gun. Je le recommande.
de Quang le 21/02/2018
Wie immer Topp Ware zu sehr guten Preisen. Ich kaufe gerne wieder bei Ihnen ein.

Danke!
de Orca-Immobilien le 21/02/2018
Promte Auslieferung nach Zahlung.Anschießend hängt das Paket 1 zusätzlichen Tag in Frankreich.DHL ist aber noch besser,die brauchen 2 Tage um das Paket zum Zustellzentrum zuverschicken.
Ansonsten war es wie immer ein einbandfreier Service von seiten der Machinegun-Mitarbeiter!
de Vorsfelder le 21/02/2018
Todos los comentarios