Todas las fotos...
Informaciones Generales : Esta referencia esta por llegar, actualmente no se encuentra en nuestras bodegas pero la esperamos al rededor de

00/00/0000

. Esta fecha puede variar debido a (envió del fabricante a menudo retrasado, retraso en aduanas, tiempo de transporte poco fiable…). Le pedimos ser consciente de estos desfases, al momento de pasar su pedido.
Su pré encargo, sera enviado de que el pago sea recibido, el mismo día de la recepción de la mercancía.
- HeadSculpt with Hat
- Cigars
- Leather-like Vest
- Western Style Striped Shirt
- Dark Jeans
- Green Fringed Shawl (Double sided pattern made of soft cloth)
- Leather Armguard
- Leather Saddle Bag
- Black Neck Scarf-Tie
- Brown Belt
- Brown Embroidered Belt & Bullet & Holster
- 1849 Navy Colt Revolver Rattler Grips
- American Buffalo Tribute Henry Rifle
- Cowboy Brown Boots with Spurs
- Body
- Pair of hands x2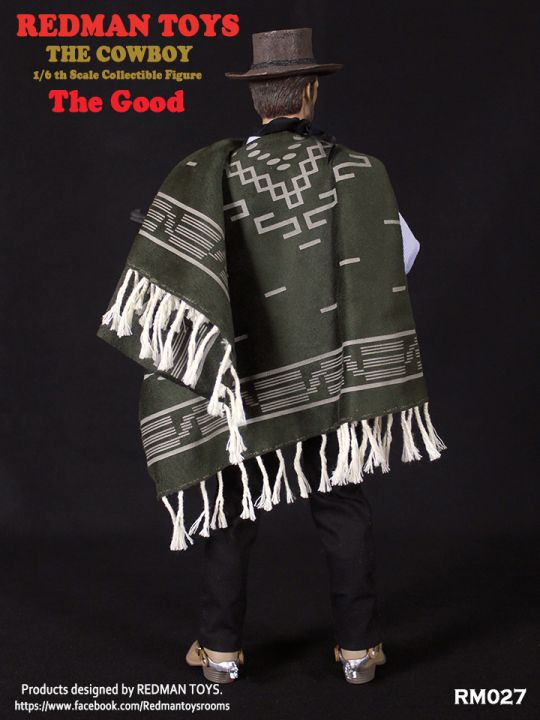 Sus comentarios de este producto
Ningún comentario
0 artículo(s)

IMPORTE :
0 €
(~0 US$)
El miércoles pasado realicé el primer pedido con Machinegun y el paquete llegó el jueves en perfectas condiciones bien embalado y todo completo, pero al realizar el pedido en ningún momento indican el tiempo de llegada del pedido, lo normal es avisar de un tiempo de espera aproximado... no tardó mucho (48 hrs de Francia a España con IMX y 72 hrs a Madrid con MRW) en general muy buena calidad de productos y una amplia gama de accesorios para elegir a un precio competitivo, os recomendaré, un saludo.
de Kaiser_mvp le 17/03/2018
I was very impressed with the speed of delivery, the communication and the packaging.
The only thing that I would say needs adding is in the description of the item, ie it's condition, whether it is new or used etc, unless of course everything is brand new and then it's irrelavent

Machinegun's answer : Hello, all our products are brand new mint in box. If not, it's in the description. Best regards,
de Nick le 17/03/2018
Hola. Todo perfecto, estoy muy contento con la calidad de los productos y el trato
de jag le 16/03/2018
Todos los comentarios