Todas las fotos...
Ugly Daughter Set
Body not included
Informaciones Generales : Esta referencia esta por llegar, actualmente no se encuentra en nuestras bodegas pero la esperamos al rededor de

2nd quarter of 2018

. Esta fecha puede variar debido a (envió del fabricante a menudo retrasado, retraso en aduanas, tiempo de transporte poco fiable…). Le pedimos ser consciente de estos desfases, al momento de pasar su pedido.
Su pré encargo, sera enviado de que el pago sea recibido, el mismo día de la recepción de la mercancía.
- Clown female headsculpt
- Sleeve shirt
- Underwear
- Gun bag
- Long Sleeve Top
- Belt
- Shorts
- Hand type ×8
- Net socks
- Shoes ×2
- Gold bracelet ×2
- Purple letter bracelet ×2
- Handbag
- Revolver
- Left wheel clip x2
- Baseball bar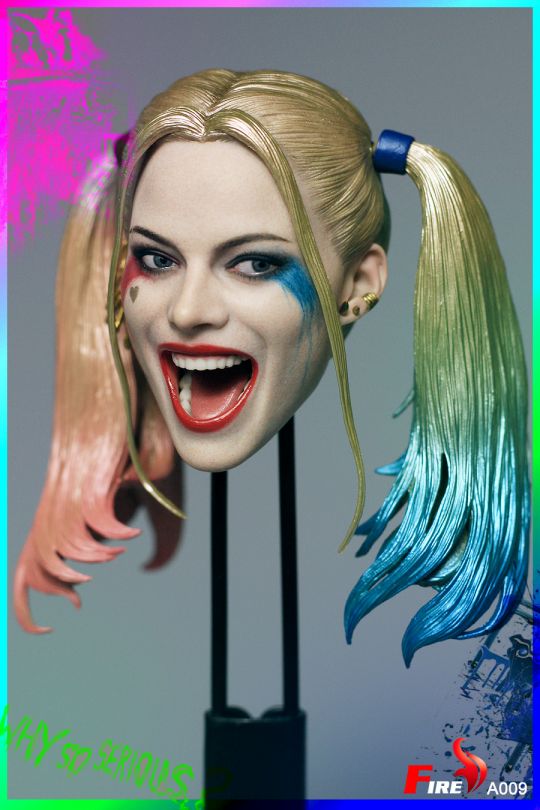 Sus comentarios de este producto
Ningún comentario
0 artículo(s)

IMPORTE :
0 €
(~0 US$)
La premiere fois que j'ai acheté chez vous j'etais surpris par la rapidité de votre service. Maintenant que je suis devenus client je n'ai qu'a vous remercier: Merci les gars.
Obrigado malta, pelo vosso serviço rapido e impecavel.
Always impressed with your fast sevice. Thanks folks.
de VICTOR ALMEIDA le 15/12/2017
Gran servicio, como siempre. Artículo perfectamente embalado, gracias.
de Jose Juan le 15/12/2017
Muy satisfecho con la compra. El material tiene mucha calidad y el envío llego perfecto. Enhorabuena!
de Albertini73 le 15/12/2017
Todos los comentarios